Carbon Markets and Cooking: A Perfect Match or a Passing Cloud?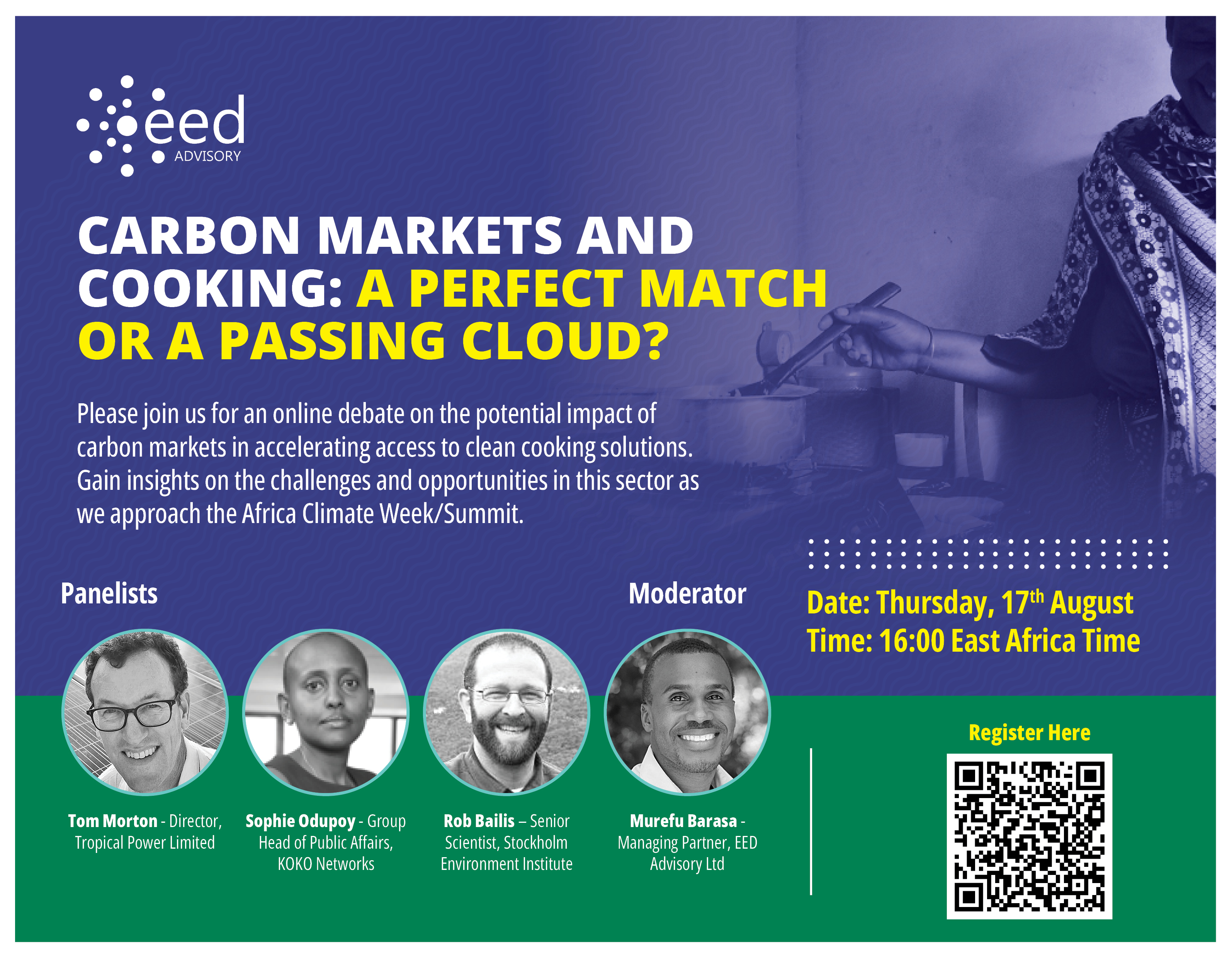 Join EED Advisory for an online debate on the potential impact of carbon markets in accelerating access to clean cooking solutions. Gain insights on the challenges and opportunities in this sector as we approach the Africa Climate Week/Summit.
To register, click here.