Refugee Voices: Green Energy for Jobs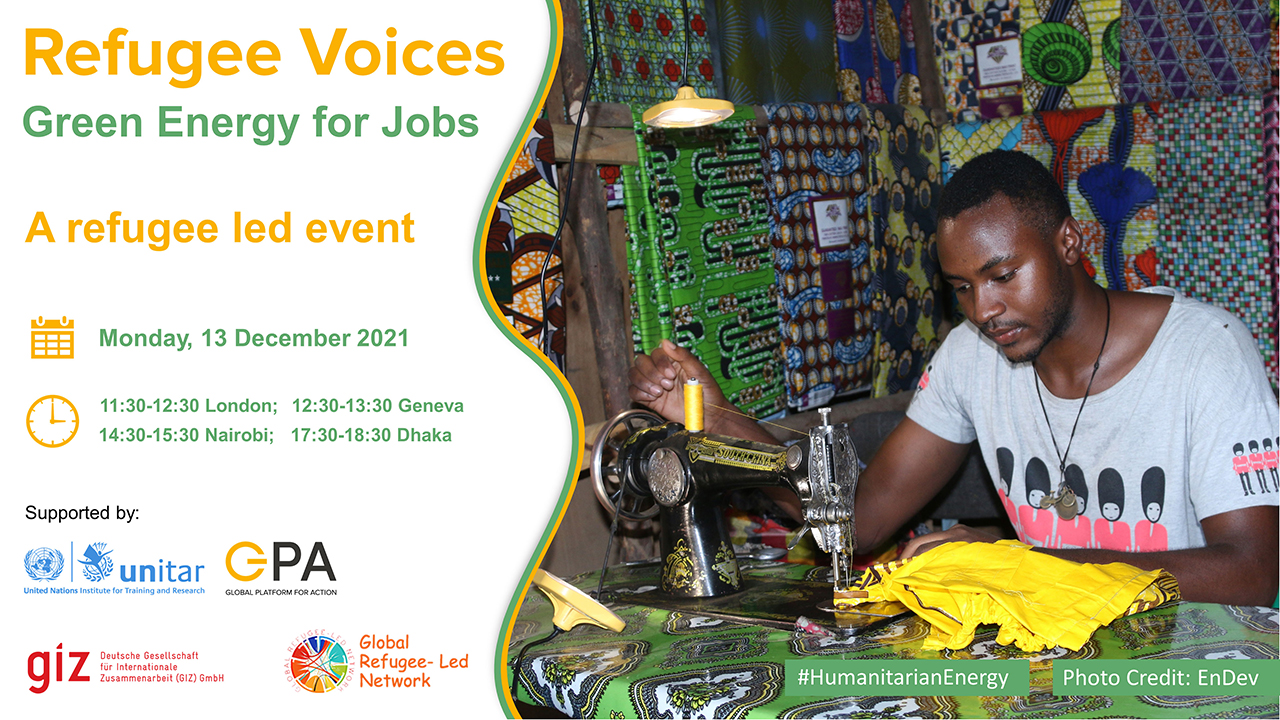 This event will hear directly from refugees and other displaced people, amplifying their voices within sustainable energy debates and decision-making. Event participants will be asked to engage as active listeners as they hear from our panelists, refugee advocates and displaced entrepreneurs, on their views of energy and its role in their communities. This event will highlight the challenges and opportunities for job creation with the help of renewable energy options and sustainable energy solutions for micro-businesses. Our hope is to convene different stakeholders working within governments, the development, humanitarian, and the energy sectors, to directly hear from displaced people on the role of energy in their lives.
This event will focus on what needs to be done to support refugee-led action in sustainable energy activities. As energy sits at the centre of many SDG nexuses, specialists working within SDG3 on health, SDG13 on climate action, and SDG17 on partnerships are encouraged to attend. Stakeholders working within the development, energy and humanitarian sectors are especially welcome at the event to become engaged in refugee-led work on sustainability.
The event will be held in the margins of the UNHCR High-Level Officials Meeting (HLOM) in December 2021.